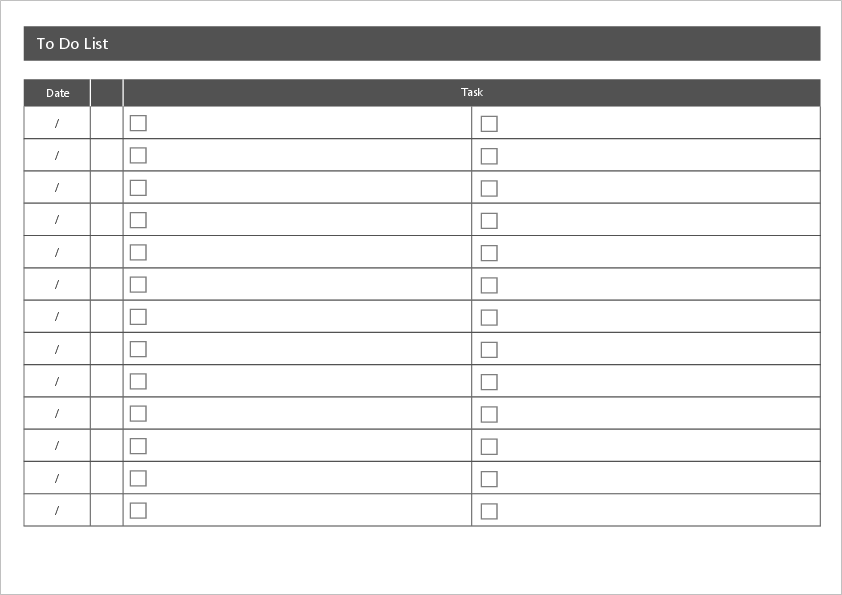 This is Excel ToDO list template.
It is assumed to be written by hand, so the date has a slash in it.
Write up to two tasks against the date and check the checkboxes when they are completed.If you have more than two tasks, make sure you have two lines for the same date.
More templates available now!
to-do list template
| | |
| --- | --- |
| File name | todolist09.xlsx |
| File type | Excel |
| Software | excel2013 |
| File size | [file_size] |