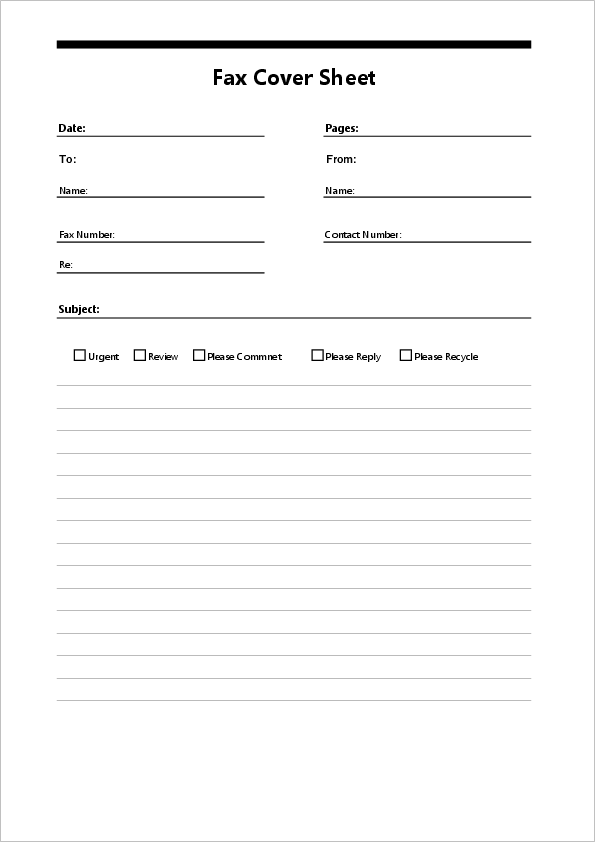 It is a free Excel template for letter vertical fax delivery letter created in Excel.
It is a type of layout with the fax recipient and the fax sender side by side at the same level. There is also a checkbox under the subject line to have the status checked.
More templates available now!
Fax Cover Sheet template
| | |
| --- | --- |
| File name | faxtemplate04.xlsx |
| File type | Excel |
| Software | excel2013 |
| File size | [file_size] |