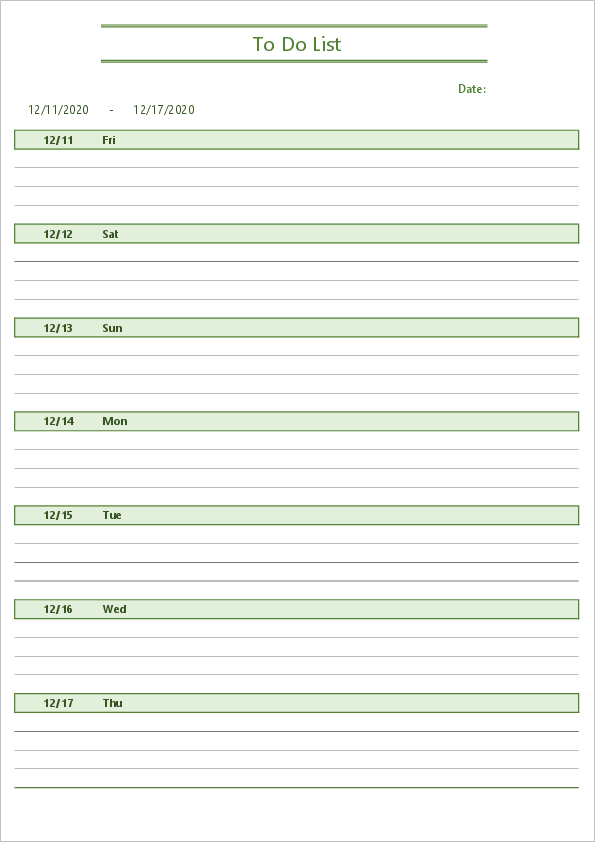 This is a template for a ToDO list created in Excel.
It is a type of task list where you set a date and list the things to do for each date.
You can use this when you just want to make a task list, because it doesn't manage the importance or status of the list of things to do.
More templates available now!
to-do list template
| | |
| --- | --- |
| File name | todolist08.xlsx |
| File type | Excel |
| Software | excel2013 |
| File size | [file_size] |