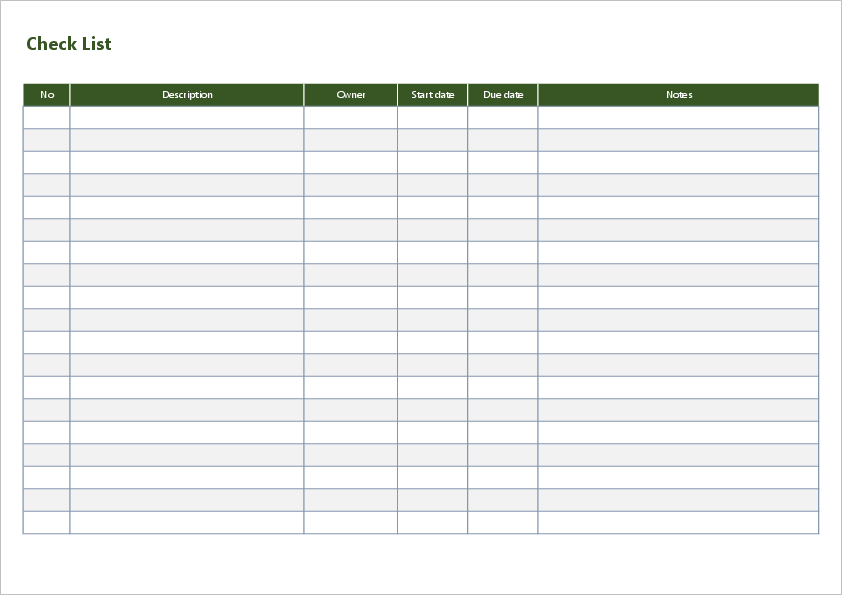 This is a template for a stylish letter horizontal greenish colored checklist created in Excel 2013.
For each check item, it is long horizontally to describe the person in charge, creation date, execution date and check status.
You can manage the contents of the checklist in detail because the creation date and the execution date are separated.
Other templates
Checklist template
| | |
| --- | --- |
| File name | checklist05.xlsx |
| File type | MS-excel |
| Software | excel2013 |
| File size | [file_size] |