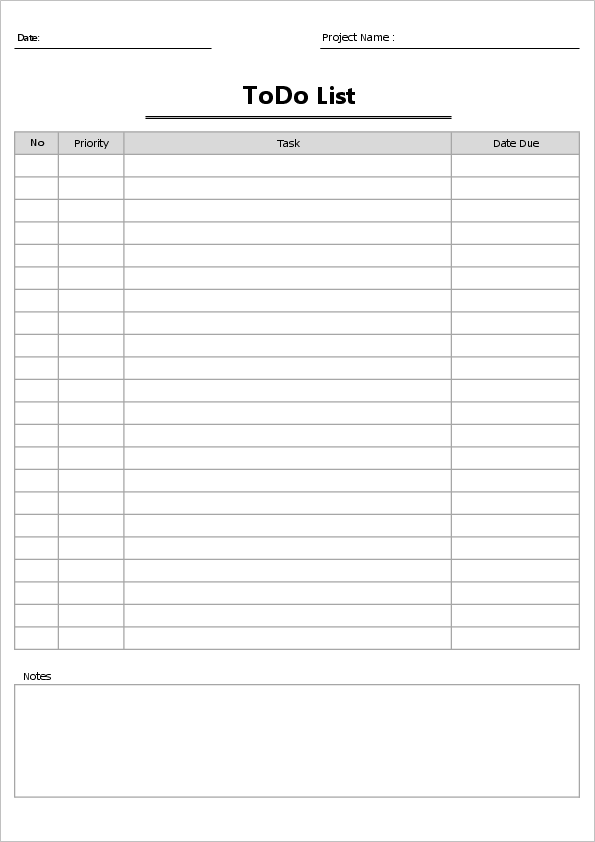 This is a simple ToDO list template created in Excel 2013.
There are four items, from the left, "No", "Priority", "Task" and "Due date".
At the top of the template, there is a place to fill in the creation position and project name, and at the bottom of the template there is a Note.
More templates available now!
to-do list template
| | |
| --- | --- |
| File name | todolist04.xlsx |
| File type | Excel |
| Software | excel2013 |
| File size | [file_size] |